1. What is turbulence?
2. What do pilots do when turbulence may occur?
3. What happens to travelers when turbulence happens?
4. How to prevent injuries during turbulence?
5. Does turbulence happen during descent when it is cloudy?
6. Turbulence-related incidents
7. Can pilots and air traffic controllers talk to each other? What do they talk about?
8. Is turbulence dangerous?
9. Level of turbulence
10. How is turbulence created?
11. How many types of turbulence?
12. Is it true that winter causes more turbulence than summer?
13. Do turbulence occur more often over ocean or land?
14. Is there a better route to take to avoid turbulence?
15. Which route and what time of day would be best to have a smoother ride?
16. Why is it that every time I fly through Colorado or Nevada, turbulence occur?
17. Why is it that every time I fly over Japan, severe turbulence occurs?
18. Encountering turbulence- will a Jumbo drop 500 to 1000 feet?
19. Listen to experiences of turbulence
20. Higher is safer
21. How often do severe turbulence occur? How long will the turbulence last? And more details ?
22. What is jetstream?
23. What is clear-air turbulence?
24. What is wake turbulence?
25. What is Windshear?
1. What is turbulence?
Air turbulence is air motion that normally cannot be seen and often happens. It may occur when the sky is clear and can occur unexpectedly. Turbulence is caused by the weather. It happens due to different conditions, for examples atmospheric pressures, jet streams, cold or warm fronts, mountain waves, or thunderstorms. Turbulence can occur when the sky appears to be clear. In other words, turbulence is possible when it is clear of clouds.
Most of passengers are all familiar with the occasional bumps and lurches that come with flying on an airplane. Turbulence, the stealthiest of weather hazards, can strike from a sky that is quite blue and clear.
back to top
2. What do pilots do when turbulence may occur?
They would inform passengers about the weather they would encounter as well as the coming turbulence. This is fairly important since passengers would have enough time to start encounter with it and then they would not be in amazement when it happens after all. This has helped passengers calm any fears that they may have. Generally the 'Seat Belt Sign' would be switched on to help passengers to avoid injuries from turbulence.
Pilots would make use of the weather radar to know the active areas of turbulence. In the situation where turbulence becomes a safety hazard, experienced pilots would abort the landings, divert to another suitable airport, or land on another Runway where there are no turbulences reported.
There are even ground equipments in airport to warn pilots through the air traffic information service about low level wind shears (and turbulence). Again, pilots would be cautious and decide either to abort the landing or wait for the turbulence to subside before attempting a safe landing.
Now you clearly know about turbulence during initial descent and approach to land. During descent and landing, you would ride through any turbulence without any problems if you have fastened tightly your seat belts.
The important thing to remember about turbulence is that although it may cause some discomfort it is not dangerous.
back to top
3. What happens to travelers when turbulence happens?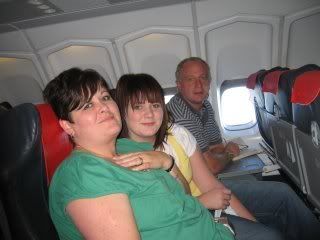 From the Federal Aviation Administration (FAA), turbulence is the leading cause of accidents which is normally not fatal. Accidents to airline passengers and flight attendants cost commercial airlines in the United States an estimated $100 million a year. From 1981 to 1996, the major air carriers reported 252 incidents of turbulence, resulting in 2 deaths, 63 serious injuries, and 863 minor injuries. Seat belts help avoid accidents: Both fatalities and 61 of the 63 passengers who were seriously injured were not wearing them. There was a turbulence causing a Boeing 747 en route from Japan to Hawaii to plummet 100 feet. An unbelted passenger died after her head hit the ceiling. More than 100 others were injured.
Each year, about estimated 58 air passengers in the United States are injured by turbulence since they are not fastened with their seat belts. Two-thirds of turbulence-related accidents are reported to occur at or above 30,000 feet. Source: Federal Aviation Administration
Most of passengers are all familiar with the occasional bumps and lurches that come with flying on an airplane. Many passengers are not aware of the effects of turbulence, they also do not understand that they may unexpectedly encounter with turbulence without warning. During turbulence, what really happens inside aircraft? Occupants are forced violently against seat-belts, and unsecured items being tossed about. Imagine what it would be like if you were not wearing a seat belt! You may be thrown about in the cabin like unsecured items as well.
Two third of turbulence-related accidents occurs at or above 30,000 feet. Generally, flying through turbulence of the milder nature can be found uncomfortable to the passengers. If such turbulence were detectable by the weather radar or from weather forecast, pilots would avoid them by deviating off track.
Flying through severe turbulence can result in injuries to crew and passengers if they are caught unaware and off the seatbelts. So, have your seat belts on whenever you are seated at all times!
back to top
4. How to prevent injuries during turbulence?
Obviously, occupants injured during turbulence are usually not wearing seatbelts, they ignore recommendations of seatbelt fastening and those people even neglect fastening although the seat-belt signs are switched on. It is common that passengers need to move around the cabin to use restroom facilities or to exercise on long flights. However you should keep your seatbelt fastened at all times when seated. It is the best way.
back to top
5. Does turbulence happen during descent when it is cloudy?
Yes. In this situation, you should be tightly fastened. Turbulence is not so scaring if you are securely fastened. Then you are supposed to be in a rough and uncomfortable ride. There is some little discomfort like you are traveling on a road with potholes.
back to top
6. Turbulence-related incidents
The following are some jet airliner mishaps from around the world. In each event, at least one passenger/flight attendant was injured during an unexpected turbulence encounter.
During a flight from Singapore to Sydney with 236 passengers and 16 crew, the airplane encountered turbulence over central Australia. The plane hit an "air pocket" which caused it to drop 300 feet. Nine passengers including one pregnant woman and three crew members suffered various neck, back and hip injuries, with one of the passengers requiring surgery. Those who were injured were not wearing seat belts.
During a flight from Japan to Brisbane 16 passengers were injured when a large aircraft encountered turbulence. Passengers had been advised to keep their seatbelts fastened while seated. The pilot in command reported that flight conditions were smooth prior to encountering the turbulence. The weather radar did not indicate adverse weather, so the crew did not turn on the seatbelt signs. A number of the passengers who were not wearing their seatbelts were injured when they were thrown from their seats.
A jet hit air turbulence shortly before it landed at a Hong Kong airport, injuring 47 people, seven of them seriously. "It happened very suddenly and everything was very chaotic," one of the 160 passengers aboard the flight said. "The plane just dropped and I saw things flying all over."
back to top
7. Can pilots and air traffic controllers talk to each other? What do they talk about?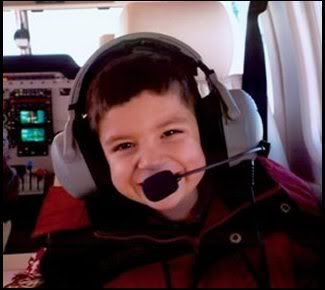 No pilot ever wants to give passengers a thrill ride through turbulence. You can easily find this if you ever fly an airline where passengers can hear the conversations between air traffic control and pilots. As a matter of fact, they do talk to each other up there! Actually, air traffic control is a considerable reason why flying is so incredibly safe. And the number one topic of pilots in flight and the controllers is "the ride." If you are able to listen on one of your flights, you will likely hear them talking about "light chop." You will also hear pilots and controllers talking about changing cruising altitude to take a smoother ride.
back to top
8. Is turbulence dangerous?
Turbulence is often an unavoidable part of flying, but remember, as long as you are buckled into your seatbelt, you will be safe! Seat-belts have helped thousands of people fly more comfortably, right through turbulence.
back to top
9. Level of turbulence
Different intensities of turbulence
Light turbulence
- briefly causes slight, erratic changes in altitude and/or attitude.
Light chop
- slight, rapid and somewhat rhythmic bumpiness without noticeable changes in altitude or attitude.
Moderate turbulence
- similar to light turbulence, but greater intensity. Changes in altitude/attitude occur. Aircraft remains in control at all times. Variations in indicated air speed.
Moderate chop
- similar to light chop, but greater intensity. Rapid bumps or jolts without obvious changes in altitude or attitude.
Severe turbulence
- large, abrupt changes in altitude/attitude. Large variation in indicated airspeed. Aircraft may be temporarily out of control.
Extreme turbulence
- aircraft is violently tossed about and is impossible to control. May cause structural damage.
The severity of air turbulence can be basically described as light, medium, severe or extreme. Flying through a medium turbulence is no more dangerous than a traveling along a gravel road in a bus or coach. Severe turbulence can be very uncomfortable but it does not cause the aircraft to break up! However if you are in the cabin without your seat belts securely fastened or happen to be walking toward the rest room, you may fall or bang onto something!
back to top
10. How is turbulence created?
The causes:
a.
Thermals(1)
- Heat from the sun makes warm air masses rise and cold ones sink.
b.
Jet streams(2)
- Fast, high-altitude air currents shift, disturbing the air nearby.
c.
Mountains(3)
- Air passes over mountains and causes turbulence as it flows above the air on the other side.
d.
Wake turbulence(4)
- Near the ground a passing plane or helicopter sets up small, chaotic air.
e.
Microbursts
- A storm or a passing aircraft stirs up a strong downdraft close to the ground.
f.
Storms
– Storm generate powerful and unexpected gusts
g.
Interaction
– Interaction of strong winds in the jet stream and weather fronts.
If an aircraft is coming into land or taking off and there are strong winds this can cause turbulence. Airports are often surrounded by hangars and terminal buildings and wind blowing across these can cause turbulence, the phoneme is similar to the effects of a stone being paced in the middle of the stream. This can make the approach or take off bumpy but pilots are trained to deal with these situations. If the wind is too strong pilots will often hold off until the wind drops or divert to another airfield where the wind is not a strong. Pilots never take off without having received the weather forcecats for the destination so they know what to expect.
Storm clouds can also cause turbulence and pilots will always do their best to avoid this type of weather, they do this not because the turbulence is dangerous but because they aim to make the flight as smooth as possible. In the centre of storm clouds there can be quite strong up draughts and downdraughts and this is what pilots are doing their best to avoid. Pilots remain clear of storm clouds by either looking out of the window or by using their weather radars.
Clear air turbulence is associated with strong winds at higher levels . These can be caused by jet streams which travel west to east at usually very fast speeds. At the edge of the jet stream the winds can make the air quite turbulent, whereas in the centre of the jet stream the conditions can be quite smooth. Often if you are travelling across the Atlantic from the UK to US you flight will take you away from the jet streams, but on your return you will attempt to fly in the middle so as to benefit from the winds, this can reduce your journey time by as much as an hour.
back to top
11. How many types of turbulence?
There are four dominant types of turbulence: jetstream, clear air turbulence, wake turbulence and windshear.
back to top
12. Is it true that winter causes more turbulence than summer?
It is true that wintry weather is often more turbulent that summer due to more frontal systems and its accompanying stronger winds.
back to top
13. Do turbulence occur more often over ocean or land?
It appears right to conclude that there are more turbulences on land than over the ocean.
back to top
14. Is there a better route to take to avoid turbulence?
Absolutely yes, you can avoid the turbulence in some specific cases by taking other route that is considered a better route. It means that the airplane would have to take a longer distance! In most situations, the pilot would request to fly off track from the turbulence that are often associated with, say a thunderstorm. Fear of turbulence is very subjective. Sometimes a little turbulence is acceptable to one passenger but unacceptable to others.
back to top
15. Which route and what time of day would be best to have a smoother ride?
There is no great certainty to assure which route and time of day for a smoother ride. If you can interpret the weather forecast on television or newspaper, and if you see a low pressure moving to, you are likely to encounter a rough and bumpy flight on your departure. This is because the isobaric lines are close together and that means strong winds!
If you see a high pressure region where the isobaric lines are far apart, then you can expect calm and smooth flying conditions. These are turbulence at the lower levels associated with terrain but at higher altitude, you get a different type of turbulence called CATs or clear air turbulences. Usually, it is said that morning flight would provide a smoother ride.
back to top
16. Why is it that every time I fly through Colorado or Nevada, turbulence occur?
As I have mentioned about standing waves above, these two states are near mountainous regions, especially on the Eastern side of the Rockies. These mountains create very turbulent conditions from the Westerly winds.
back to top
17. Why is it that every time I fly over Japan, severe turbulence occurs?
It is not true that flying over Japan always means severe turbulence unless there is a frontal depression, a hurricane or a jet stream overhead. But it is quite exact to determine that these phenomenon are more prevalent in Japan than anywhere else because of its location and proximity to the jet stream flow.
back to top
18. Encountering turbulence- will a Jumbo drop 500 to 1000 feet?
I have one fear when it comes to flying. Encountering turbulence and the plane dropping 500 to1000 feet all of a sudden. Is this very possible for a jumbo jet? How likely is this?
It is not very possible for a Jumbo jet to drop 500 -1000 feet suddenly. For example, when a Boeing 747 is cruising at 35,000 feet, it is usually controlled by an autopilot. It maintains the height very accurately, even in turbulence.
In all my life of flying (about 20,000 hours now), I have yet to experience a turbulence that had caused my airplane to drop anything like the altitude you described. Yes, I have experienced severe turbulence but it was only for a very short duration for I would make every effort to get out of it.
I have read that it is possible to be caught in an up or downdraft, producing quite great drop in altitude. That could only be encountered inside a very severe thunderstorm. No sane pilot will ever fly intentionally inside such severe weather condition! The answer is that, it is very unlikely for you to encounter this in your normal air travel.
back to top
19. Listen to experiences of turbulence
It's an embarrassing confession: I'm a space science reporter, but I'm afraid to fly.
It's not the takeoffs. It's not the landings. It's that eternity in between, when the jumbo jet is cruising 30,000 feet above solid ground. Each time the seat belt sign comes on, my heart starts racing and my stomach begins doing flips.
I dread even the hint of turbulence.
Despite my fears, I have to admit I've been lucky—at least until April 16, when I boarded United Airlines Flight 925 from London to Washington, D.C. As usual, I asked to meet the pilots. While we shook hands, the captain, a man named Dan, assured me there would be only "a bit of weather" as we neared the U.S. coast—and even that promised to be minor.
The first part of the trip was indeed smooth. When the sign telling passengers to fasten their seat belts came on 6 hours into the flight, there was nary a cloud in the sky, and I had no more than my usual anxiety. Then the plane began shaking violently. Pilot Dan ordered the flight attendants to their seats.
Up and down, up and down. A few moments of calm and then trapped once more in a plummeting elevator. A rattled stewardess yelled a warning to watch out for objects flying through the air. I gripped my wife's fingers tightly in one hand and my sister-in-law's hand across the aisle in the other. My eyes were shut, waiting for the roller coaster ride to end. Or for the plane to crash.
Then, after a few last tremors, the turbulence was over. A food cart had tumbled on its side, and the dinner—not that anyone was hungry—was in ruins. In a shaky voice, the stewardess announced that the last few minutes had been the worst turbulence she had experienced in 20 years of flying.
Strapped tightly in my seat, I prayed we would land without another encounter.
back to top
20. Higher is safer
Turbulence may be scary, but encounters at cruising altitudes rarely cause serious injuries. The atmosphere provides a relatively stable platform for aircraft, says Cornman. "If you're at high altitude, there's very low probability of crashing that would take an incredible amount of force to turn a plane over or put it out of control. The craft may go up and down like crazy; it does feel unstable, but if you look at the average motion, it's still zero.
"There's a continuum of turbulence encounters, from little bumps to pretty good bounces to very severe motion, where people get thrown to the ceiling, but most encounters are moderate," assures Cornman.
At considerably lower altitudes—below 1,000 feet—the probability that turbulence would affect the plane "to the extent that you lose control is a lot greater. There's less room to recover, and you're typically going slower at a lower altitude, so there's less lift," says Cornman.
Turbulence and wind shear at the lowest altitudes—during takeoff and landing—are much more dangerous than anything you encounter at cruising height, adds Cornman.
Flying over mountain ridges in Colorado, researchers are testing an experimental laser system designed to detect turbulence in clear air and provide advance warning.
back to top
21. How often do severe turbulence occur? How long will the turbulence last? And more details ?
back to top
A pilot says that he encounter air turbulence almost daily during the course of his normal flying but they are classified as light to medium in nature and nothing to worry about. Severe air turbulence can arise when one is trapped inadvertently inside a severe thunderstorm. This may be because the pilot was trying to navigate through some line squalls and the weather radar was not very effective or the aircraft may be flying in the vicinity of micro-burst activities.
Severe air turbulence can also be quite prevalent in jet streams found near the frontal systems. In fact, they are more likely to be associated with clear air turbulence (CAT). CAT is something you cannot see but know that they are present because of their proximity to the jet streams. Such severe air turbulence is predictable and often shown in the pilot's weather chart. To avoid severe air turbulence, pilots often request for a higher or lower level or to a re-routing.
Sometimes such requests may not be possible due to other air traffic and you have to bear with them for a while. Always remember to have your seat belts securely fastened.
The pilots would take the necessary precautions like reducing the airspeed to comply with the structural limitation and warning everyone to be securely fastened onto their seats.
It is difficult to say how long a light to moderate turbulence will last because it would depend on your journey. It can be as short as 5 minutes to as long an hour or so. If the track to your destination is smack inside the area of clear air turbulence, then you may be in for a long and rough ride. Otherwise the pilots would endeavor to avoid it because it can be quite uncomfortable to everyone inside the aircraft.
So how long does severe air turbulence last? I suppose no sane pilot would ever wish to encounter one of that severity for he would make all effort to avoid it. If there is one, it would be for a short duration only for every possible means would be made to steer clear of them!
There was once a heavy commercial jet that inadvertently went into a spiral dive, where at some stage, it was almost inverted. However the Captain was able to recover the airplane from the unstable condition and landed safely. On ground inspection, it was found that many of the flight controls surfaces were overstressed and badly buckled.
back to top
22. What is jetstream?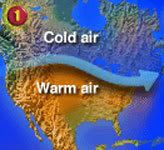 The jetstream is a "river" of air that flows at high altitudes above the earth. In the northern hemisphere, it has a west-to-east general movement. The main significance of the jetstream is that it produces our weather patterns.
The photo on the left is an illustration used by the weather media to explain "High" and "Low" pressure which is a portion of the weather forecast. On the right, you can see a cutaway of the actual jet stream as the air flows through it. From this picture, you can actually see the different layers, which represent different levels of speed in which the air travels across the country. As the air swirls around inside the stream, the air closer to the middle would be faster than the air at the outer edge.
This kind of clear air turbulence is common above mountains. When an air mass slams into a mountain, it's forced upward. This parcel of air, denser than the surrounding air at that altitude, subsequently sinks back down to below its original height. The oscillations generated as the parcel continues to rise and fall create what's known as mountain-induced, or terrain-induced, turbulence.
back to top
23. What is clear-air turbulence?
This sudden, and often vicious, phenomenon is invisible to cockpit radar.
There are several notable problems with clear air turbulence:
• It cannot always be foreseen so there is no warning.
• It is usually felt at its mildest in the flight deck and is generally more severe in the aft section.
• It can occur when no clouds are visible.
• Aircraft radars can't detect it.
• It is common at high altitudes, where cruising airline suddenly enter turbulent areas.
Turbulence is the leading cause of in-flight injuries. There are countless reports of occupants who were seriously injured while moving about the passenger cabin when clear air turbulence is encountered.
Clear air turbulence (or CAT as it is called), is the result of the air that is disrupted around the jet stream. Picture a garden hose swirling around in the upper atmosphere (picture above on the right). That is exactly what the jet stream looks like. At the inner most part of the jet stream called the core, the velocity may be as high as 250 mph. As you move away from the core, the velocity drops off so that at the edge it may be only 50 mph. At each point at which two differing velocities rub against each other, eddies form causing the airflow to be disrupted from its nature to want to be smooth. Now imagine we are flying through this area in our airplane. The variability in the disruption will cause variations in the lift produced by the wings causing the airplane to bounce.
The most problematic of this type of phenomenon is when the airplane hits one of the so-called "air pockets" causing it to suddenly drop. Although it may seem to you that the aircraft is dropping hundreds or even thousands of feet, in reality the airplane likely never descended more than 10 or 20 feet. The reason it seems so dramatic is that it was thrust down in a very short span of time. The most disconcerting thought reported by many fearful flyers is that perhaps the wings will fall off. That is exacerbated by observing the wings "flexing" under the load. Keep in mind that the flexibility of the wings gives the airplane its resilience. If it were rigid, it might be inclined to snap like a piece of glass. No airplane has ever been ripped apart by turbulence! Airplanes are designed so that they can withstand all the forces that Mother Nature can dish out. Keep your seat belt securely fastened, and you will be absolutely safe.
Clear air turbulence occurs at high altitudes, frequently in small pockets of the atmosphere. It is associated with a rapid change in wind that causes disturbances, or eddies, near the edge of the otherwise smooth flow of the jet stream .
back to top
24. What is wake turbulence?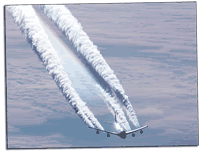 Wake turbulence is created by the airplane itself. Some of the airflow over the wing slides down the wing and spirals off each wingtip creating a mini horizontal tornado. This tornado is small and does not last long, but it can play havoc with an unsuspecting aircraft flying through it before it has dissipated.
Sometimes wake turbulence can be visible. If you're lucky enough to fly when the temperature and dew point are very close together—conditions that sometimes exist just before or after a rain shower or when fog is imminent—you can see large clouds forming over the wings just after takeoff or on landing. From the outside you will notice the clouds "sliding" off over the wingtips and trailing off behind like the trail of a sky-writer. The path that these vapor trails follows is the very location in which the wake turbulence exists.
Wake turbulence was captured in this photo of a British Airways flight descending through thin clouds near London last July.
By SUSAN STELLIN
Source:www.nytimes.com
back to top
25. What is Windshear?
Generally, windshear is known as the shearing of two differing velocities of airflow. Although all turbulence creates windshear, the term windshear is often used to refer to a type of air turbulence is associated with thunderstorms and near the ground.
As a thunderstorm matures, the heavier, colder air starts to descend. As it displaces warmer air rising, the intensity increases until the air becomes so cold that it "falls" out of the bottom of the thunderstorm. That downward rush of air is called windshear.
Pilots are trained to escape windshear by flying out of such conditions when they are going to encounter with the front windshear.
Doppler radar has been installed at the major airports to detect the kind of conditions that produce windshear and associated hazards. When windshear is reported, pilots simply wait until those conditions pass or go to an alternate airport.
Finally, all airlines have on-board windshear detection instrumentation, which tells us if we inadvertently were to encounter windshear. In addition to detection, our instruments immediately switch to a mode that directs us to fly with maximum performance to accomplish the escape.
back to top